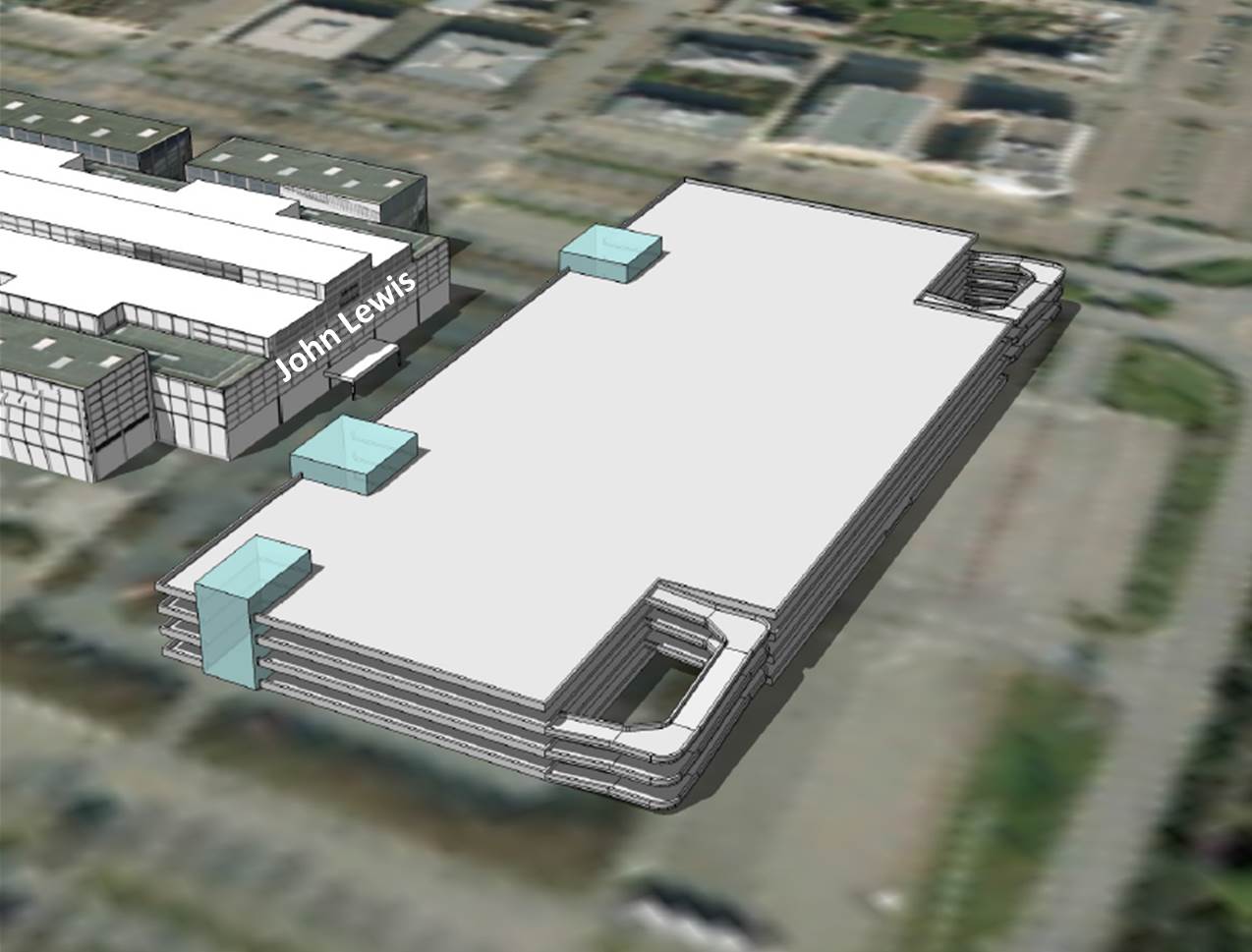 UPDATED 8 Sept 2014
The owners of the shopping building, trading as The Centre:MK, have lodged a planning application to build a very large Multi-Storey Car Park (MSCP) next to John Lewis over the existing car park.
It is the Town Council's considered view that the proposed development:-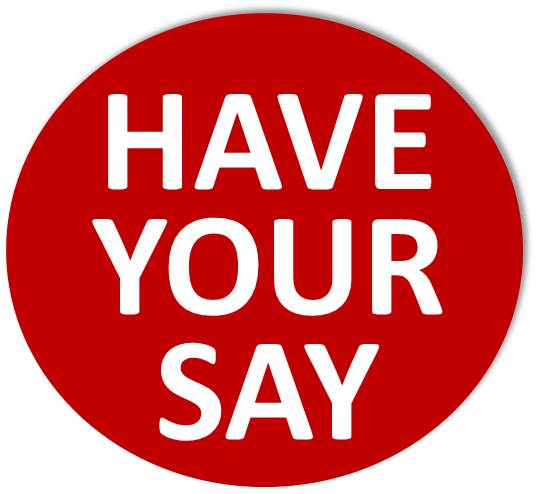 would seriously harm the quality of life of hundreds of nearby residents;
would cause unacceptable delays to thousands of bus users across the borough;
would waste one of the best remaining development sites in CMK; and
seeks to turn this key area into an out-of-town shopping mall, not a vibrant city centre.
The proposed MSCP would provide 1,412 parking spaces over 5 floors and would take all of the development land remaining at the John Lewis end of the shopping building.  The ground floor frontages along both boulevards would be blank walls with a few limited openings for pedestrian access. All vehicles would enter and exit through one access point off Marlborough Gate, which is single-carriageway, and would have to be controlled by introducing a set of traffic lights.

Traffic-jams on surrounding road network
We believe there is a high risk of traffic jams on the surrounding road network: there is only one entry/exit point off a single-carriageway road (Marlborough Gate) for a car park which is 4-5 times larger than any other MSCP in the primary shopping area.
Less than 100m away from this bottleneck, Marlborough Gate ends in a mini-roundabout with Silbury Boulevard, which itself turns into a single-carriageway skirting Campbell Park.  The land fronting Silbury Blvd along the park is mostly undeveloped and is ear-marked for significant commercial and residential development through the CMK Alliance business neighbourhood plan as well as the existing outline planning permission for the area.
Over 30% of bus routes in Milton Keynes use Marlborough Gate as they leave CMK and head across the borough
The risk of grid-lock is real. Local residents have already experienced this when morning access to the existing ground-level car park behind John Lewis was controlled for several months (see photos taken by a local resident).  Whilst we accept avis sur medicament celebrex 200mg that the proposed MSCP will not use barriers to control access, the proposed traffic lights will introduce a significant barrier to movement along Marlborough Gate.
This is not simply an inconvenience to about 1,000 residents who live immediately around the area but also presents unacceptable delays to bus users, as over 30% of all bus routes in Milton Keynes use Marlborough Gate as they leave CMK and head across the borough.
CMK is not an out-of-town shopping mall
We believe the proposed development seeks to make The Centre:MK into an out-of-town shopping mall, rather than a city-centre destination.  Not only is this contrary to national and local planning policy, it also runs counter to the consensus views emerging from the recent design workshops for this area.
Over 80 stakeholders, including the owners of The Centre:MK, participated in several days of intensive design workshops in February and June this year, looking at the future development of Midsummer Boulevard East (MBE).  Some of the consensus aspirations that emerged from the workshops are:-
create themed areas, with a 'cultural' space and complementing activities extending on both sides of the boulevard at the eastern end;
ensure that development provides active edges to all public space along the length of MBE;
retain the distinctive CMK character and 'brand';
provide parking in several locations and several forms (ie. a distributive approach);
create landmark arrivals areas / gateways at the western and eastern ends of MBE.
The proposed MSCP does not deliver any of these aspirations, and many participants now question why they gave up so much of their time for these workshops, when the landowners clearly have not listened or taken the views of the community seriously.
Over the coming weeks, CMK Town Council will continue to provide our residents and the wider community with further information on this application and how they can make their views known.
https://cmktowncouncil.gov.uk/wp-content/uploads/2014/09/JL-carpark-massing-application.jpg
969
1274
Rebecca Kurth
http://cmktowncouncil.gov.uk/wp-content/uploads/2014/07/CMKTC-Logo1.png
Rebecca Kurth
2014-09-01 23:32:02
2018-07-18 17:23:21
Problematic Plans for Multi-Storey Car Park next to John Lewis