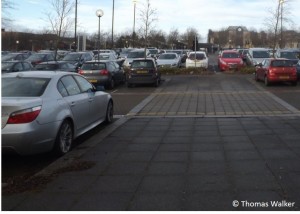 Milton Keynes Council will be making several changes to the parking areas and charges in Central Milton Keynes from the 18th of May. The main changes are as follows:
Parking charges will be introduced on Bank Holidays.
The premium (red spaces) tariff will increase to £2 per hour.
The standard (purple spaces) tariff will increase to 50p per hour, with a 50% discount for CMK employees.
The long stay (blue spaces) tariff will increase to £10 per day, with a 50% discount for CMK residents.
234 little used premium spaces will be converted to standard spaces.
81 spaces will be converted into 'shop and go' spaces with free parking for three hours.
101 'family friendly' purple spaces will be introduced that are only for use after 9.15am, designed for those who need to arrive later for reasons such as childcare commitments.
These changes will be followed later in the year by the introduction of new temporary parking spaces in CMK on three sites across the city centre, funded by the increased charges.
More information on these changes and the parking arrangements in CMK can be found on the Milton Keynes Council website, and on the official traffic order for the changes.
https://cmktowncouncil.gov.uk/wp-content/uploads/2014/12/parking-Thomas-Walker.jpg
733
1023
http://cmktowncouncil.gov.uk/wp-content/uploads/2014/07/CMKTC-Logo1.png
2015-04-24 12:08:34
2015-05-19 12:41:32
Parking Changes in CMK From 18 May