Have Your Say on Planning Applications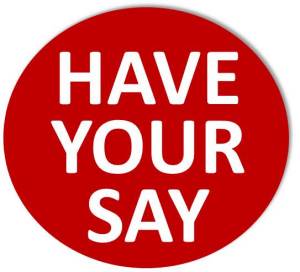 Decisions to approve or refuse planning applications are made by the Development Control Committee (DCC) at Milton Keynes Council.  The Town Council are statutory consultees on all planning applications within CMK, so our research, analysis and submitted 'representations' are carefully considered by the planning officers and elected members of DCC.
CMK Town Council's views are summarised below – you can also read more here.
The views of individual residents matter a great deal, so we strongly encourage residents to submit their views. There are several ways to do this:
Use MK Council's Public Access system – to see the drawings and documents, and to submit a comment, please click here.  You have to register first to submit a comment.  (Please note that drawings are copyright protected.)
Use the submission form below, which will automatically send emails to the Planning Officer as well as your MKC ward councillors (if applicable).
Email MK Council's Planning Officer – for this application, the planning officer is Anna Holloway (anna.holloway@milton-keynes.gov.uk)
Email your local ward councillors (or 'cc' them on your email to the planning officer).
Town Council's View
The Town Council objects to this multi-storey car park because it:
would 

seriously harm the quality of life

of thousands of nearby residents;
would 

cause unacceptable delays to thousands of bus users

 across the borough;
would 

waste one of the best remaining development sites

in CMK; and
seeks to turn this key area into an out-of-town shopping mall,

not a vibrant city centre

.
Reasons to object:
it's too large:

  3-5 times larger than any other MSCP in the shopping area

poor access

:  only one access point in/out of a huge car park for over 1400 vehicles

congestion and environmental impact

: all car park traffic would use the short stretch of Marlborough Gate, a single-carriageway, close to the mini-roundabout with Silbury Blvd. Traffic jams will easily spread to the surrounding road network.  Noise and pollution will increase.

new traffic lights will add to delays:

  adding traffic lights for car park traffic will make delays and congestion even worse

slower bus journeys:

40% of all bus journeys in Milton Keynes use Marlborough Gate en route to the rest of the Borough.  Poor access and traffic lights will make bus journeys more tiresome for thousands of bus users

impact on thousands of local residents:

  many people live very close to the site and use Marlborough Gate as their main local access route through, to and from CMK

waste of a prime site with no new jobs or community benefits

: this would waste one of the best development sites in CMK.  It will not create new jobs, or add new commercial, cultural and community uses or take advantage of unique views over Campbell Park.