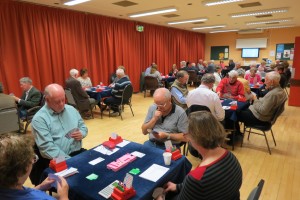 Here is a list of facilities offering rooms to hire around CMK. Clicking on the headings will take you to the organisation's website where you can find out more.
This is a developing list and suggestions for inclusion are welcome.
Please note the prices shown below are sourced from the organisations' websites and may have changed since.
Organisation
Room Sizes
Prices
Location
MK Community Foundation
Ranges from 1:1 meetings to 140 person conferences
Substantial discounts for community/charity uses
Acorn House & Margaret Powell House, 413 Midsummer Bvd

MK Library Meeting Rooms
Three rooms seating 10 boadroom style or 20 theatre style, one 8x5m childrens' room. Gallery area also available.
Hourly rate of £15 commercial or £12 for non-commercial uses, discounts for block bookings
Central Library,
Silbury Boulevard

Centrecom Community Centre
One 100sqm
meeting space
£30 per hour, £75 for three hours or £250 all-day hire. Discounts for charities, public service and voluntary organisations.
North Row, between North 9th & 10th Streets
Public Parks
Not Applicable
Download application form here
Across CMK