New Facilities for the Community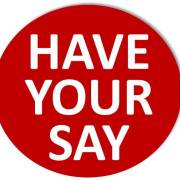 Although CMK's population is rapidly growing, residents still lack the level of community facilities that people enjoy in the rest of Milton Keynes. There is currently only one community centre – Centrecom – with one large meeting room and this is almost always fully booked.
Following detailed research by the Town Council, plans for a new facility, a community hall, are taking shape. The selected site is off Avebury Boulevard next to the Events Plateau in Campbell Park.  This central site will provide a flexible, attractive new space for our community.
The consultation on the new facility has recently concluded, with the results indicating strong support for the new facility. The Town Council has now sent out invitations to a selection of architects with experience working on similar projects, who will submit proposals for the new facility.
Once an architect has been chosen, a second round of consultations will take place, ensuring that the needs of residents continue to shape the design of the scheme.