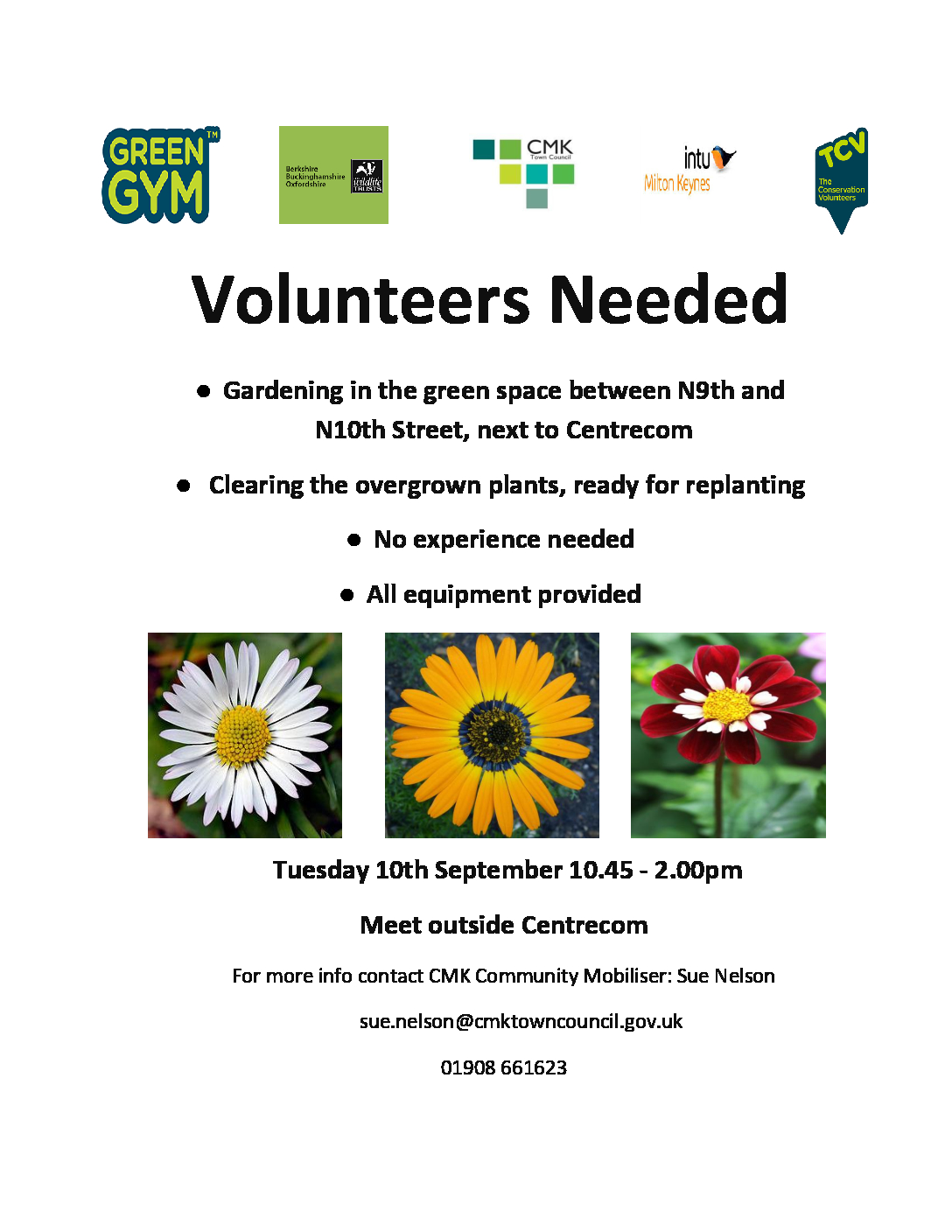 The Green Gym, in collaboration with the Town Council, is seeking to clear an area between the North 9th and 10th Street flats prior to planting flowers in the space.
Volunteers are needed to help. No experience needed and all equipment will be provided.
Simply turn up outside Centrecom to get involved.
The work will take place between 10.45am and 14.00.