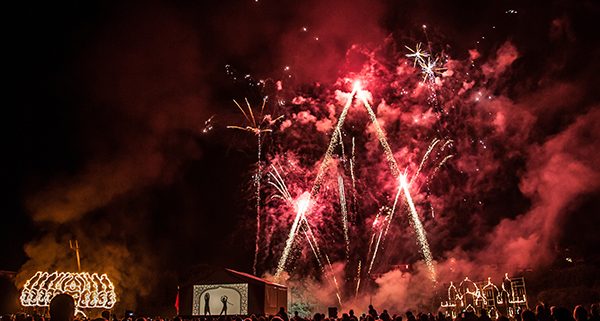 MK50's official free event, Feast of Fire, is a magical and fiery celebration for the people of Milton Keynes.
The evening will light up with fire sculptures, installations in Midsummer Boulevard by French artist Denis Tricot and sound artist Dan Fox, a torchlit 'People's Procession' made up of over 200 local residents, 'Spellbound' family shadow puppet show, live music from the anarchically colourful Mr Wilson's Second Liners with upbeat dance tunes that pay homage to disco and '90s club culture, fire drawings, fireworks and pyrotechnics.
Feast of Fire has been created for MK50 and City Club by outdoor arts specialists Walk the Plank working with The Stables and IF: Milton Keynes International Festival. The event takes place in Midsummer Boulevard (Theatre District) and The Point Car Park from 6.30pm.
For more information click here for the "The People's Procession" Newsletters Pack