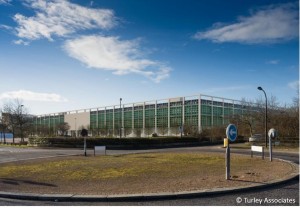 Milton Keynes Council's planning officers have recommended approval of the application for the proposed 1,450 space mutli-storey car park next to John Lewis. This recommendation comes despite the strong opposition these plans have encountered from CMK Town Council, local residents and stakeholders.
The application will be considered by Milton Keynes' Council's Development Control Committee in a public meeting on Thursday 8th of January at 7pm. The Town Council would encourage as many residents as possible to attend the meeting in order to show the strength of public opinion about these plans. The meeting will be held in the main chamber at the Civic Offices on Silbury Boulevard.
The Town Council supports new development and additional car parking in principle, but feels this multi-story car park will be detrimental to CMK for multiple reasons. Some of these reasons include:
Access arrangements: only one entry and exit road for 1,400 spaces is inadequate.
Congestion: All traffic for the car park will have to use a short single carriageway section of Marlborough Gate, close to the mini-roundabout with Silbury Boulevard. Traffic jams will compound across nearby junctions, spreading to the surrounding road network. The proposed new traffic lights will add to these delays.
Delayed bus journeys: 40% of all bus journeys in Milton Keynes use Marlborough Gate en route to the rest of the Borough and beyond. Congestion and traffic lights will make bus travel slower and less attractive for thousands of bus users.
Impact on local residents: hundreds of people live very close to the site and use Marlborough Gate as their main local access route to CMK,
Waste of a prime site: With no new jobs or community benefits, this would waste one of the best development sites in CMK. This location, with unique views over Campbell Park, should be used for a high quality mixed use development.
CMK Town Council will keep you updated with the outcome of the application and any future news on the scheme.
https://cmktowncouncil.gov.uk/wp-content/uploads/2014/12/Car-Park-Render-Turley.jpg
939
1342
http://cmktowncouncil.gov.uk/wp-content/uploads/2014/07/CMKTC-Logo1.png
2014-12-29 14:19:49
2015-02-26 11:41:16
Multi Storey Car Park Recommended for Approval