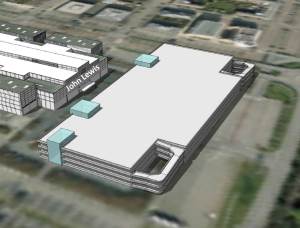 Recently we asked residents for their views on the proposed multi-storey car park next to John Lewis. MK Web recently ran an article on our objections to this scheme, which can be seen here: MK Web article.
Here are extracts from just some of the many comments we have received from local residents, giving various reasons for opposing the plans:
"As a local resident I use Marlborough Gate regularly and am concerned at the negative impact a car park here will have on my access around the city. I can anticipate traffic jams forming regularly at this end of town. I urge the planning committee to reject this proposal in favour of something that will actually enhance the environment and not detract from it as this building surely would."
– North Row Resident
"If you were to look across from Campbell Park towards the city centre it would be an eyesore. If it is thought necessary then the end by Campbell Park should be designed to look aesthetically pleasing with vegetation and a roof garden with public access so it is keeping with our city of trees rather than looking like Heathrow Airport car parking or a big industrial site."
– Adelphi Street Resident

"MK is one of the few towns I know that has little or no traffic jams. Don't spoil our wonderful town/city. Visitors come from far and wide, this may put them off – it would me!" 
– North Row Resident
"It is madness to put another car park there. The congestion would be horrendous."
– Springfield Resident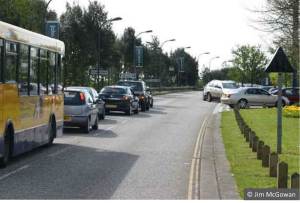 "I'm concerned that there are already traffic problems on Marlborough Gate with people queuing to get into the Theatre's multi-storey car park first celebrex generic when thing in the morning. Adding another large multi-storey car park can only make these problems worse and I don't think installing traffic lights will resolve them. I don't understand why the city centre needs additional parking as combined with the park and ride, I've never struggled to find a parking space. It would be a shame to see such a great location used for nothing more than parking and it being such a large structure that it would dominate views of the area."
– Columbia Place Resident
"I welcome new development to this prime location in Milton Keynes, but feel very disappointed that the only purpose is to provide extra parking in a non attractive building. This site must enhance the skyline, contain an iconic/feature building, with multiple use e.g. Incorporate a roof terrace garden (with superb views over the park) on top of a well designed car park, as a bare minimum specification. Please don't waste this unique space with just another multi-storey car park. Give us building we can be proud of."
– North Row Resident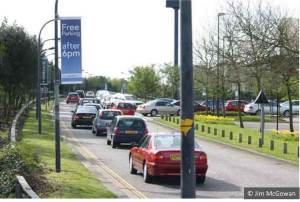 "There is a need for a supermarket in CMK. I would like to see more community facilities. A roof garden would be fantastic on top of a new building, perhaps incorporating allotments for local residents, something we do not have at the moment. Views to Campbell Park should be appreciated by locals and visitors alike, not from a barrier of a car park though. More park & ride should be used in Milton Keynes."
– Campbell Park Resident
If you have comments of your own you would like to add, please submit them using our online objection form, available here: Submission Form.
http://cmktowncouncil.gov.uk/wp-content/uploads/2014/09/grid-lock-3-lo_res-Jim-McGowan.jpg
942
1394
http://cmktowncouncil.gov.uk/wp-content/uploads/2014/07/CMKTC-Logo1.png
2014-09-29 11:49:55
2018-07-18 17:23:20
CMK Residents Say 'No' to Multi-Storey Car Park