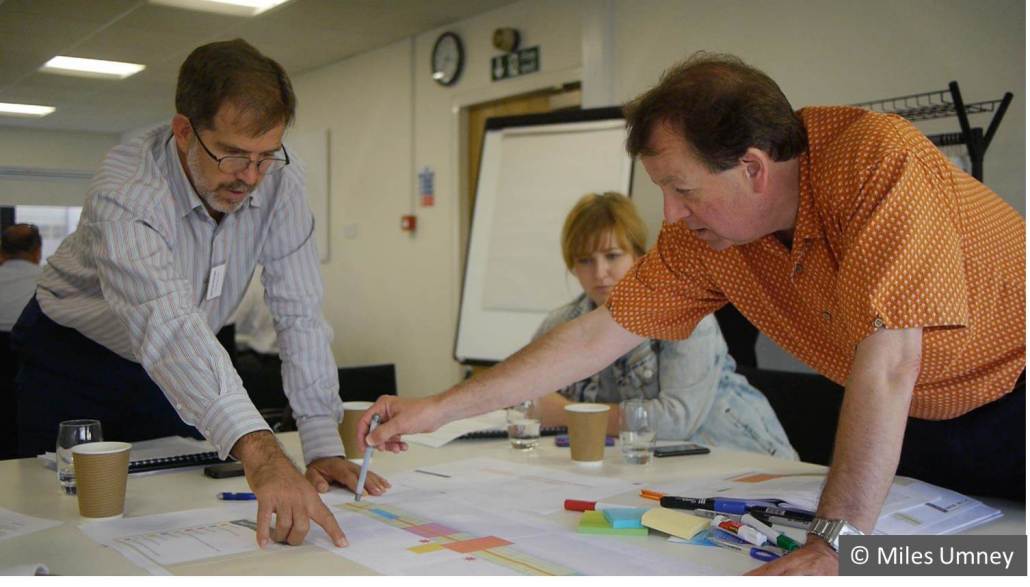 Following a joint initiative by Milton Keynes Council and Central Milton Keynes Town Council, a series of workshops concluded on Monday 23 June with a high degree of consensus for creating an ambitious new "blueprint" for the future development of Midsummer Boulevard East and surrounds.
This stretch of boulevard, from Midsummer Place to Campbell Park, is a vital focus of activity, from shopping and leisure to public transport connections.
There was a clear appetite to transform this important part of the city into a vibrant destination
The hope is that by making it more attractive and pedestrian-friendly it will encourage the beneficial development of adjoining sites and boost Central Milton Keynes as both a local and regional attraction.
A set of guiding principles from workshops held in February provided the discussion platform for the three workshops held in June.  The final workshop was successful in achieving a high level of consensus on a set of more detailed aspirations on how Midsummer Boulevard East and the surrounding area might be developed.
Some of the key features determined are:
A  pedestrian dominated space west of Secklow Gate where substantial public realm improvements will be made
A pedestrian friendly boulevard east of Secklow Gate, retaining the excellent access and parking of current arrangements whilst improving pedestrian crossing at porte cocheres.
The rationalisation of 'rooms' the concept of which was  agreed at the February workshops.  Features agreed for new 'rooms' or activity areas at the eastern and western end of MBE drawing pedestrians along its length.
An indoor market hall to complement the existing market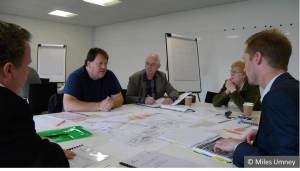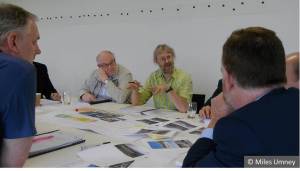 Following a period of full public consultation the recommendations from the workshop will be incorporated into a Supplementary Planning Document covering the primary shopping area within Central Milton Keynes.   The guiding principles within the SPD will inform detailed design and subsequent implementation of changes to Midsummer Boulevard East
Approximately 80 people attended the workshops with representatives from all key stakeholders with an interest in the future of this vital place.   Attendees included landowners, elected members, Central Milton Keynes Town Council, Milton Keynes Council officers, Arriva, local interest and community groups.
Cllr Rob Middleton, Cabinet Member responsible for Growth, said: "This is an exciting time for Milton Keynes.  We are growing as a regional centre and, with strategic development, Midsummer Boulevard has great potential to boost the economy and create jobs.
"I attended the workshop and there was a clear appetite to transform this important part of the city into a vibrant destination. A revitalised Midsummer Boulevard East will help us increase the offer of Milton Keynes to visitors as well as make the centre more attractive to local residents."
http://cmktowncouncil.gov.uk/wp-content/uploads/2014/09/MBE-Workshop-2014-1-Miles-Umney.jpg
815
1070
Rebecca Kurth
http://cmktowncouncil.gov.uk/wp-content/uploads/2014/07/CMKTC-Logo1.png
Rebecca Kurth
2014-07-01 21:05:05
2014-09-07 17:45:29
Plans to Revitalise Midsummer Blvd East