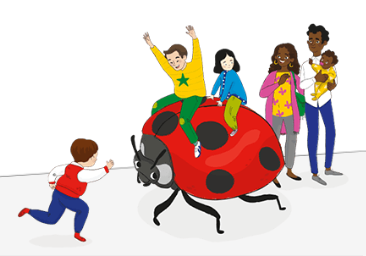 Have you ever wondered what tiny little insects look like up close? Well here's your chance as intu gets set to bring the outdoors indoors right across the UK.
Throughout this year and next, intu will be taking 12 giant, intricately-designed and extremely lifelike bugs to 13 of their shopping centres across the UK. From honey bees to ladybirds, you'll have the chance to examine these creatures up close. It will be a fascinating and inspirational look into the world at your feet; one that's both educational and fun.
The bugs will be in intu MK until 31 August. More information about insects in MK is here.