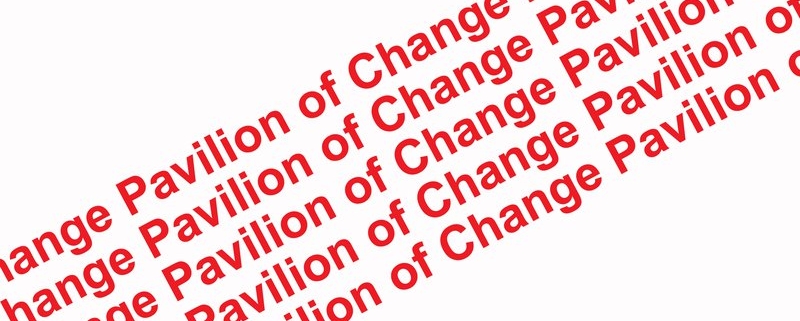 Opening hours
Thursday & Friday 12pm – 8pm
Saturday 11am – 8pm
Free admission
Preview: Thursday 29 November / 6-8pm / All welcome
Join MK Gallery to celebrate Pavilion of Change, a temporal space embodying ideas of change; arts education; and the past, present, and future of Milton Keynes and MK Gallery, organised in collaboration with artists Josh Wright and Guillaume Vandame (collectively known as Wright & Vandame).
In 2016, Wright & Vandame discovered an archival image of Milton Keynes under construction with the sign, "Changed Priorities Ahead". The image and sign communicated a message which was ambiguous and uncertain, invoking ideas of change and indeterminacy. The artists have taken this work as a starting point for a public sculpture for MK Gallery and the inspiration for Pavilion of Change.
Pavilion of Change includes a display by the artists which will change throughout the duration of the exhibition; a series of new commissions by MK Gallery's Associate Artists; participatory art works created by the public; and a dynamic public programme with live events, talks and screenings. Each day will provide something new, unexpected and exciting for visitors.
All are welcome to enjoy the exhibition and to attend the opening night on Thursday 29 November, 6-8pm. Full details to follow shortly.
There will also be an artist's talk with Wright & Vandame on Saturday 8 December, 7pm.
This project was commissioned by MK Gallery.